Would You Be Willing To Take 5-10 Minutes To Reduce Stress, Relax And Reboot?
​Listening to the Himalayan Singing Bowls and Gong is a way to bring you into a deeper state of relaxation and, as a result, allow you to be better prepared to navigate the challenges of life. Sound Therapy Helps You: ​

Feel Happier and Be More Productive
Effortlessly Relax & Quiet the Mind
Reduce Pain & Stress

Sound Therapy Is Beneficial To:

Corporations & Businesses: to enhance your workplace wellness initiatives
Private Groups & Individuals: to experience deeper relaxation and restoration

Corporations & Businesses: The Benefits of Healthy Employees

Improve your bottom line -

a relaxed and focused employee is a more productive employee. Statistics show that an investment in

time set aside for mindfulness has many benefits including: increased productivity, and greater job satisfaction.

"Companies like Google, General Mills and Aetna are teaching meditation to their employees and MBA programs like Harvard and the Drucker School of Management at Claremont Graduate University are teaching meditation to graduate students to develop focus, deepen self-awareness, effectively manage emotions, improve productivity and manage stress..."
Source: NPR Morning Edition

Private Groups & Individuals: Reduce Stress, Relax & Reboot

In today's world, some of us fall into unhealthy ways of coping, as evidenced by the epidemic of substance abuse. The Himalayan singing bowls and Gong are a much better alternative, helping you calmly navigate life's changing pace. If you struggle with quieting your mind, this non-invasive, no-touch modality uses sound and vibration to help you achieve a deeper, relaxed state of being. Most clients report doing so in 10 minutes or less.

"As one more inclined towards a massage or glass of wine as an avenue to relaxation,

I was astounded by how quickly and how deeply the bowls impacted me...it is without hesitation that I would encourage anyone who seeks a moment of restful bliss to give them a try."

G. Burns, Houston, TX

"Let My Sound Business Help Keep Your Business Sound!"

Schedule sessions today so that you and/or your business can begin to experience the

value

of meditative sessions with the Himalayan Singing Bowls and Gong. Sounds for Serenity, Music for Mindfulness.

(Stephanie Woods is a certified Harmonic Sound Therapist, who uses Himalayan singing bowls and Gong to facilitate meditation and deep relaxation. She is based outside of Boston, in the town of Bridgewater, on the South Shore of Massachusetts, and can travel to most locations).

​email Stephanie

or call

:

774-503-4388

What Is Harmonic Sound Therapy?

(click link for more information)

TESTIMONIALSABOUT MESCHEDULE SESSIONSHIMALAYAN SINGING BOWLS FOR SALEOF INTEREST

(Schedule & Contact Form Below)


​​

---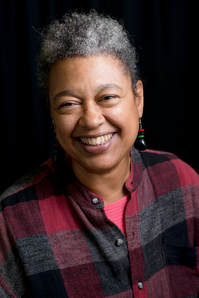 Coming Up:
Did you know that I have been providing in-home
private
and
small group
sound sessions, with Singing Bowls/Gong for almost ten years now? Imagine being able to retain the feeling of profound relaxation that a sound session can bestow, in the comfort and familiarity of your own home. Contact me for more information, and to schedule a sound experience you won't soon forget.
781-510-9199
thesingingbowllady@gmail.com
---